Commercial Solar Benefits
If you are considering introducing renewable energy to your premises, there are plenty of reasons why choosing solar energy is the ideal option for you. With plenty of commercial solar benefits, moving to clean energy can greatly enhance efficiency, reduce costs, and cement your business as one that cares above the environment.
Want to know more about the benefits of solar panels on commercial buildings? We've covered all you need to know below. Get in touch with our friendly team today to discuss how your business could benefit from a high-quality solar power system.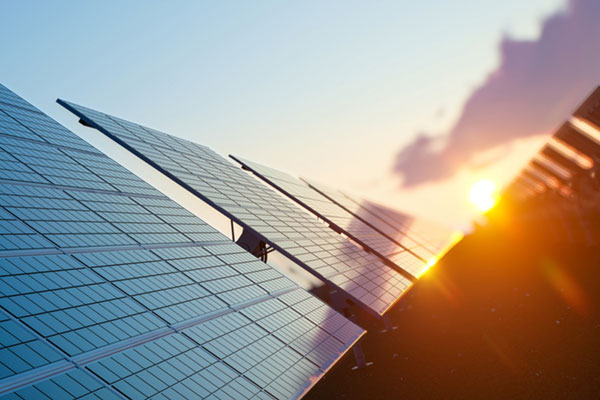 What are the benefits of solar energy for commercial buildings?
The benefits of commercial solar installation are numerous. Whether you're looking to cut costs or make your energy consumption cleaner, here's why a solar energy installation may be the best move for you:
Combatting increases in energy rates
With energy rates constantly creeping upwards, it costs you more year on year to keep exactly the same amount of technology running. How efficient are commercial solar panels? When installed professionally, they can save you a significant chunk of your electricity bill every single month. If you have enough space for commercial solar power, you could see significant reductions in your utility bill.
Reducing emissions
For many businesses, going green and operating responsibly is a key concern. Solar panel installation and monitoring services help to reduce emissions by switching you to clean energy. This, in turn, reduces the electricity used from other sources and helps to lessen your carbon footprint overall.
Getting excellent Return on Investment
Return on Investment is a top priority for any business. Unlike conventional electric systems, solar panels give back over time – that means following installation, you'll see a return on your investment in the months and years to follow. By installing large scale commercial solar panels, you can save your business thousands of dollars over the years ahead.
Making your business greener
Going green in anything from packaging to machinery is the number one focus of many modern businesses. With customers opting for green companies more and more, solar panels are a step in the right direction in providing your business with the right image. As a commercial company, an eco-friendly reputation is a good one to have.
Reliable, year-round energy production
Solar panels don't stop when you do for the day. Any time the sun is shining, they continue producing energy for your business with excellent reliability. In the Melbourne climate, solar panels are the ideal match for all seasons, allowing you to get the most out of your green energy production for your commercial business.
Low maintenance costs
Renewable energy like solar panels may need maintenance over time. Still, low costs and regular care can ensure a far lower price for upkeep than you'd pay in your typical energy bills. Monitoring services and regular, scheduled servicing can keep your solar panels working at peak functionality for years to come.
Why choose Melbourne Energy Group to make the most of commercial solar benefits?
As experts in commercial solar design, we understand the benefit of solar energy for commercial buildings inside and out. Our expert team are here to create the ideal solar system for your commercial buildings, helping you reduce costs and enhance your green appeal. Get in touch with us today to find out more.
---
request a quote
we are happy to hear from you
---
With over
12 years experience
We provide honest, reliable and timely services.